The Platform
The World's first and only
continuous innovation platform.
Manage your continuous innovation process on LEANSTACK.
---
Business Model
Spend more time testing versus planning your business.
Capture your idea in 20 minutes versus 20 days on a 1-page Lean Canvas.
A single page business model is much easier to share with others which means it will be read by more people and also more frequently updated.
#NoBusinessPlan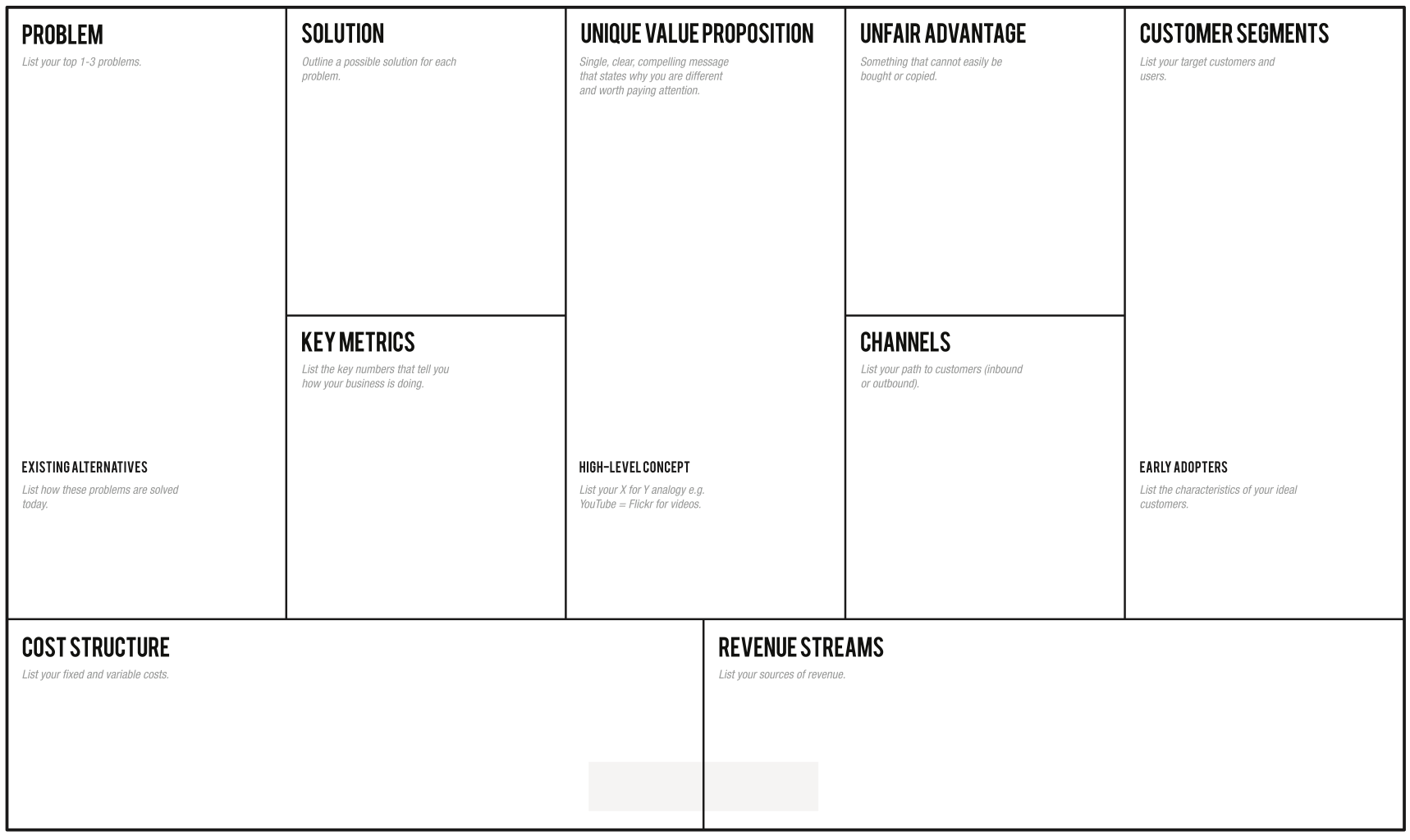 Traction Model
Stop drowning in a sea of numbers.
Chart a roadmap and measure progress using just 7 key metrics.
Fewer numbers allow you to pinpoint the problem areas holding your business back and focus on the right actions that stand to drive the biggest impact.
#NoExcelMagic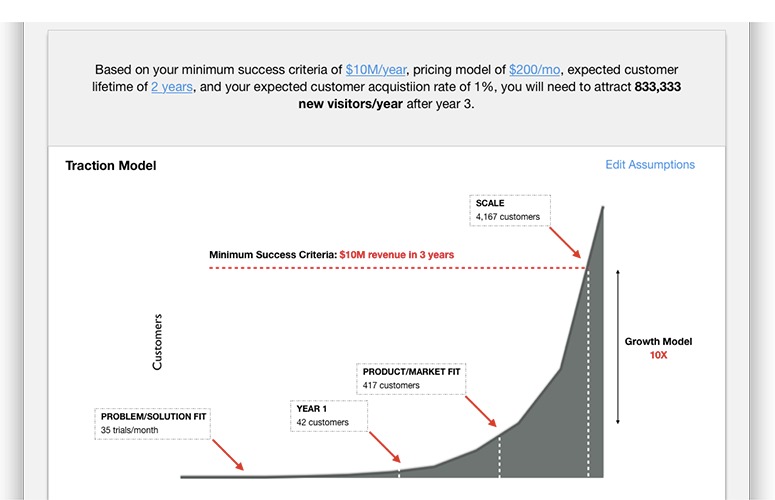 Sprint Board
Focus on your riskiest assumptions or constraints.
Visualize your goals, risks, validation plans, and experiments on a single page.
Keeping your work in one place allows your team to see the big picture, dive into details, and always stay in sync.
#NoProductRoadmaps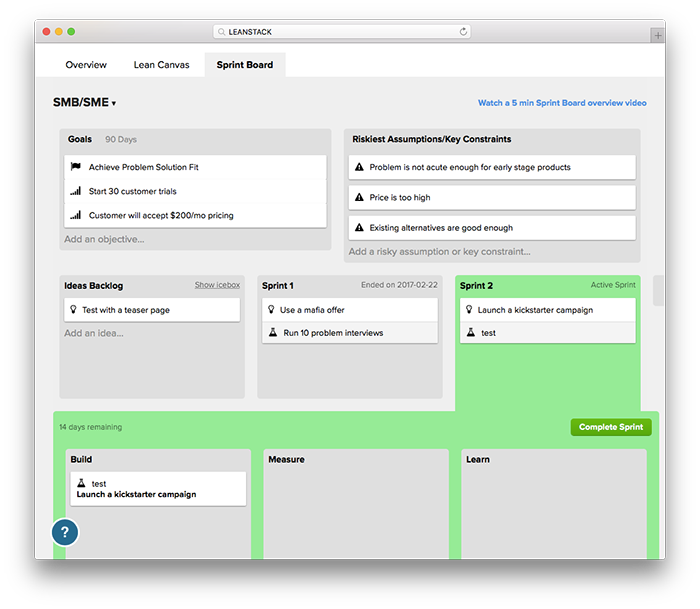 You're On A Mission. So Are We.

We're on a mission to help entrepreneurs everywhere succeed.
Create a free account and let's get started.